Our Team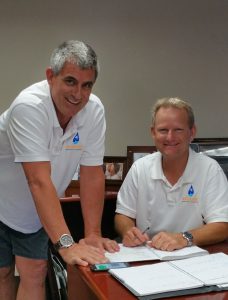 The principal and management staff of South Coast Specialty Systems has over 50 years combined experience in the waterproofing industry. This has allowed us to witness first-hand the evolution in waterproofing products. These years of success and experience has resulted in our selection of only those precise materials that offer a superior finished product.
This is only half of the equation. Our craftsmanship at South Coast is the best in the industry. Our retention of long term, highly skilled craftsmen ensures your completed project is held to our high standards of workmanship. Through the use of the most innovative products on the market, training of our professional quality tradesmen and exceeding expectations, we have maintained our solid reputation for excellence.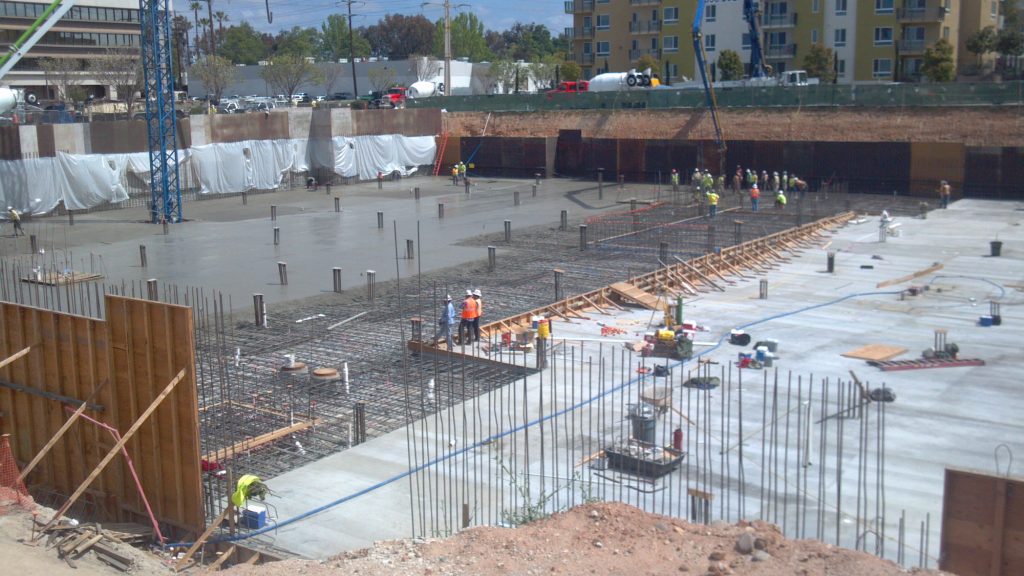 We pride ourselves in installing the highest quality materials with the utmost skill. We have the technical expertise and manpower to complete all levels of construction projects, from large commercial projects and custom homes to rehab and renovation work, including HOA's, BPOA's, and municipalities.
Your complete satisfaction is our #1 priority. A superior product is the end result, but all along the way you can count on us to:
Adhere to our scheduled start date
Finish when scheduled
Work with subcontractors to ensure a positive progression of production
Maintain competitive pricing while offering superior products and services
Keep a positive and safe working environment
With two decades of successful projects under our belt, you can count on us for collaboration and service. In fact, our superior level of customer service keeps customer's satisfaction in the forefront of every project.  South Coast is committed to delivering the highest quality results each and every time.
Satisfaction Guaranteed!
Letters of Recommendation
Allen Smith and his Team at South Coast Specialty Systems are informative, professional, competitive, and punctual. They have done below and above grade Waterproofing, Deck Coating Systems, Caulking and Shower Pans for us. I have received compliments from my clients on all of these applications. All of the projects that they have done for us were completed on time and within budget. Allen's depth of industry knowledge goes back many decades and he is always eager to assist in the right application for the situation. Give them a chance and you will not be disappointed.
Dave Sarto
Sr. Project Manager | New Construction
White Construction  |  Since 1983
I would like to take this opportunity to applaud South Coast Specialties for their professional, thorough and conscientious work that they performed for us at our 533 unit Luxury Apartment Project, Pacific Ridge. They met all of our expectations from cost to performance and they always completed their work timely and on schedule, with a high degree of quality control.
It began with Allen Smith the owner of South Coast Specialties and the time he took in meeting with us frequently to review out waterproofing details from the below-grade bentonite system, hot rubber systems and flashings at our podium and framed decks, to our fluid applied waterproofing systems at our planters. His knowledge of the various waterproofing systems and appropriate flashings is extensive and his assessment of our details, systems, and manufacturer was of great value in our determination of the final details, and selection of systems and manufacturers.
In a climate where customer service is a cliché for many businesses, their professional crews proved that it still exists at South Coast Specialties. Their foreman Don Dalton's knowledge of the job at hand was considerable, their desire to work hard was evident, and their interest in seeing it through to the end was refreshing. At no time did anybody in the crew appear unwilling to do anything except make sure we were happy to have chosen South Coast Specialties.
I would heartily recommend South Coast Specialties to anybody who had a need for any and all types of waterproofing done at a professional level.
Sincerely,
Craig Thompson
Project Manager, CCM / LEED AP
Carmel Partners, Inc.
Just want to send thanks for our completed flagstone coated deck! Marco, and his assistant, Gilbert, did a terrific job applying the flagstone coating. We really appreciate the time Marco took in communicating with us to make sure we were going to be very satisfied with the end product. He is an extremely valuable member of your team who we really feel made a huge positive difference in the high-quality end product on our deck.
I cc'd a couple of others with your company but did not have the email for Hector, who also was very helpful and I believe oversees Marco, Gilbert, and others. So, please share my comments with Hector.
I would heartily recommend South Coast Specialties to anybody who had a need for any and all types of waterproofing done at a professional level.

Thank you very much,
John
History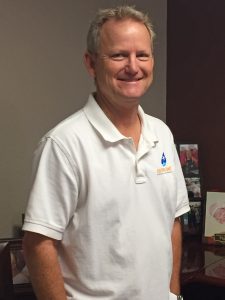 Our principal, Allen Smith, started in the construction industry in 1978 by working for large commercial builder. After honing his trade and management skills in a variety of positions, he went out on his own in 1992 to focus on the waterproofing trade and South Coast Specialty Systems was started.
Over the past 24 years, Allen's leadership and business savvy have transitioned South Coast from being a largely residential waterproofing contractor working on tract homes and remodels, to a full-service commercial waterproofing contractor. Today, we deliver superior results for major commercial builders and high-end custom homebuilders and remodelers.
South Coast stands as a leader in the industry, largely in the San Diego area with projects that extend throughout California and as far away as Texas and Wyoming. Even so, we have never forgotten our roots. South Coast Specialty Systems continues to work in the residential arena expanding its trades to include custom faux finishes, concrete polishing, and other custom waterproofing coatings and sealants.